Sharing your work on public boards
It's often useful to be able to share your project with people who don't have access to your Planner account. If you're working for a transparent organisation (e.g. a charity, governmental department, or other not-for-profit organisation), or your work isn't sensitive, you can now make a board publicly visible.
What can the public see?
When you make a board public the cards themselves and the Planning, Current Iteration, and History pages are will become publicly visible.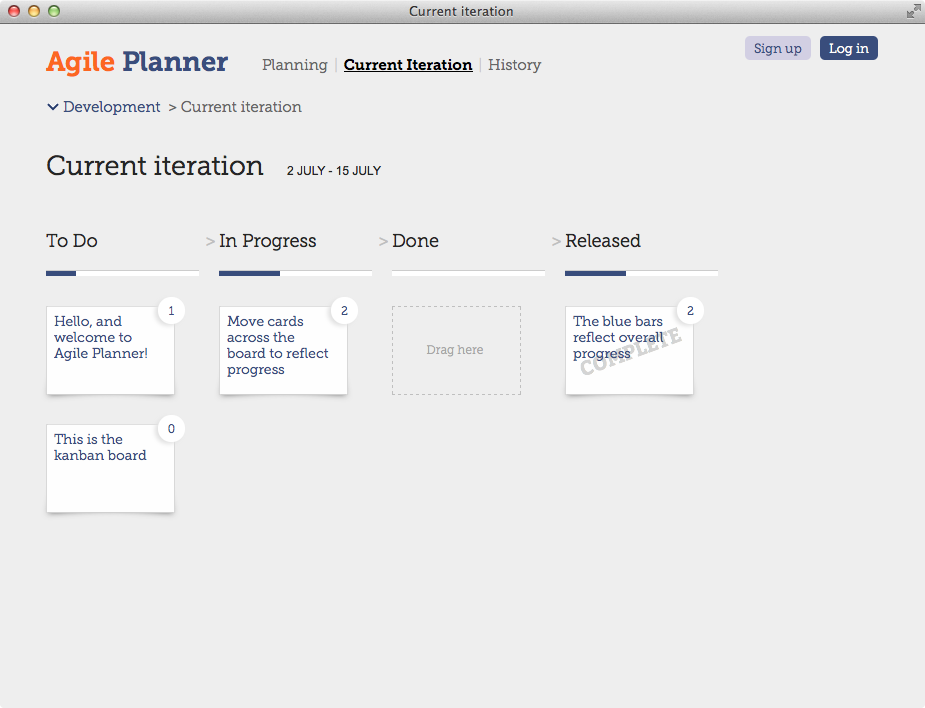 Discussions, uploaded files, and your recent activity are kept private.
How do you make a board public?
If you're an administrator on your Planner account, you can make a board public on your settings page.
To make sure you don't share a board by accident, you'll need to confirm the board's name.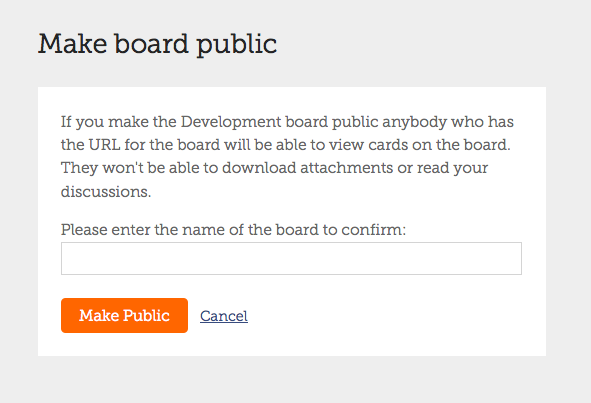 I love feedback and questions; please get in touch on Twitter or ask a question in the comments.