Assigning other people to cards
When using Planner you can show people which cards you're working on by adding your avatar to your cards. The intention is to make it easy to see at a glance what people are currently doing.
Here's an example, taken from a publicly visible board used by one of Planner's beta testers: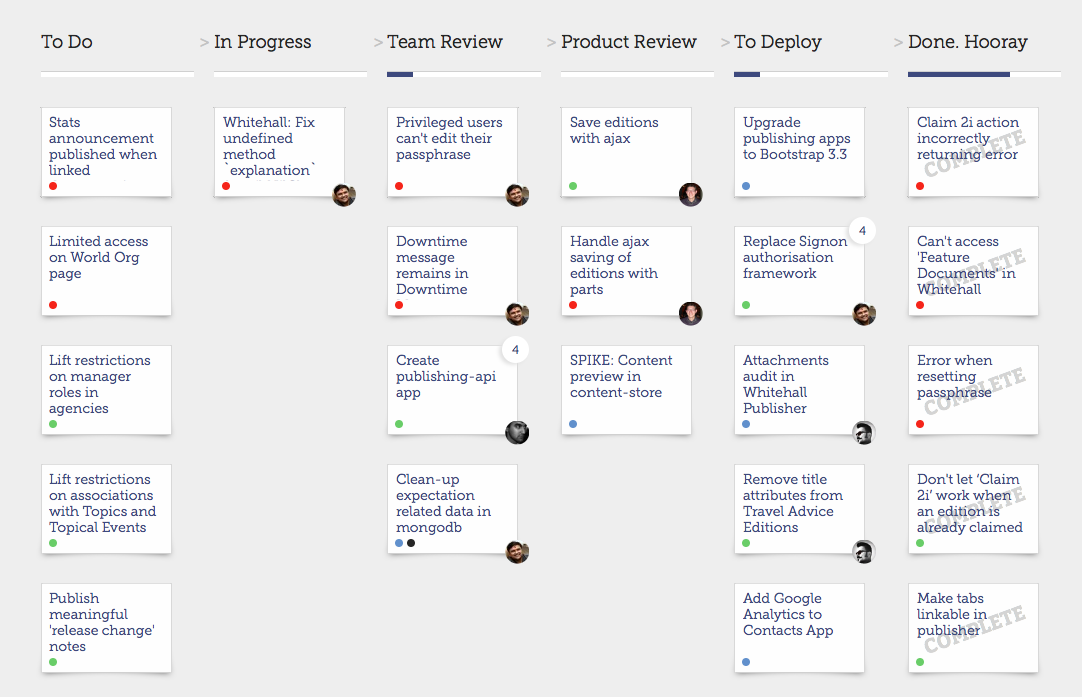 When I first added support for avatars, I didn't think there'd be any need to be able to add or remove other people. Feedback from beta testers has made it very clear that this isn't the case, so I've just released support for adding/removing your teammates.
This quick animation will give you a good feel for how it works: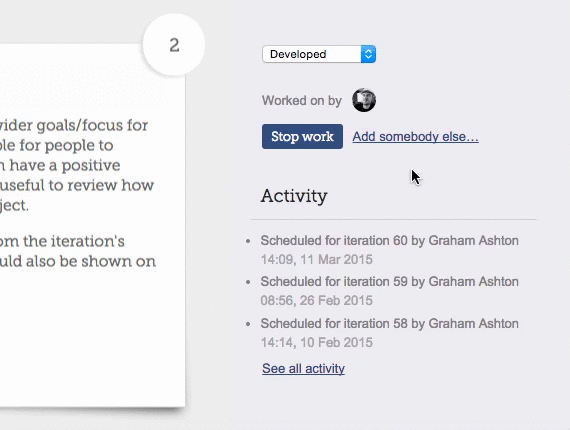 Note that Planner doesn't email people when you add them to a card. At first glance sending an email might sound like a good idea, but it's very easy to abuse a tool that allows it. I've worked in plenty of places where managers like to "assign" work to people, without getting their team's input on who would be most suitable for each task.
Every time I've witnessed people being "managed" in this way it's affected team morale. So if you'd like somebody to work on something, it's far better to start a conversation and get a consensus. With Planner that means you'll just have to walk over and have a chat, pick up the phone, or drop into your online chat room instead. Just like you would if you were using a physical card wall…
I love feedback and questions; please get in touch on Twitter or ask a question in the comments.